Action Factor, Inc. presents the workshop for teachers and parents…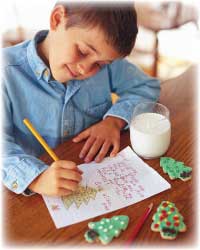 Write Away!
Writing Process and Writing Workshop Management
Presenter: Dr. Myrna R. Gifford
Workshop overview: How do I … get my students excited about the whole process of writing? encourage my students to write creatively?  design interesting writing assignments that address all forms of writing? assess my students' writing?  These questions and more are addressed in our Write Away! workshop.  Participants in half-day or full-day workshops will get a bird's-eye view of the student perspective as they engage in the writing process, respond to their own writing prompts, and conduct effective writing conferences.
Objectives of the presentation: From journals to reports, poetry to essays, narratives to letter writing, participants will learn the essentials of effective writing workshop management within the classroom setting.  Meeting the needs of every student, including those with special needs, is always a top priority.  Participants will receive a packet of ready-to-use activities that can be adapted to individual needs and curricula.
Format of the presentation: Workshop with audience participation. Half-day or full-day workshops include hands-on breakout sessions where participants have the opportunity to apply concepts learned in the overview.
Target age group: Primary Grades and Middle School
The target audience: Classroom teachers, special educators, and administrators interested in improving the quality and effectiveness of their writing programs through writing workshops.
Brief summary of content: Content here
To request a customized workshop at your location, please use our online form.